Apply to bonding European Workshops
Missed the deadline for BEST autumn courses? You can still apply to bonding European Workshops that will take place this autumn. These are events organised by bonding, which have a similar concept to BEST courses and include an academic, cultural and social part. Below you can find more details.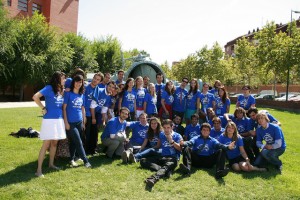 =================
Dear students,
bonding, our partner organisation in Germany, is going to organise two bonding European Workshops this autumn, one in Munich and another in Dresden, and you are welcome to apply as a participant.
In this event you will have the opportunity to:
– Visit companies, industrial plants and research centres
– Take part in case studies and business games
– Follow interesting lectures covering different technology, economics, marketing and management fields
– Enjoy the social and cultural programme
#Location: Munich
#Dates: 13th-20th October
#Application DL: 5th August
#Language: English
#Topic: The Technology of Tomorrow's Society – Sociotechnical Systems for Future Demographic Challenges
#Website: http://bass.bonding.de/europeanworkshop
#Location: Dresden
#Dates: 1st-11th September
#Language: English
#Application DL: 15th July
#Topic: Let's wrap it! Discovering packaging technology.
#Website: http://bass.bonding.de/europeanworkshop
We wish you the BEST of luck! 🙂