Where do you want to go this autumn? How about Rome, Barcelona, Athens or some other beautiful city from around Europe? There are 16 different short courses organised in European technical universities. Choose the ones that fit you best on http://best.eu.org/courses and apply before May 27th! 😉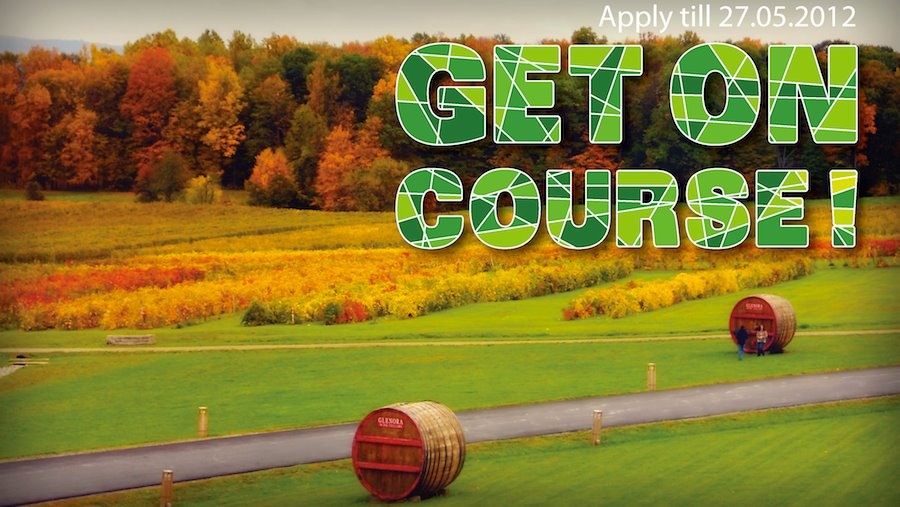 You get to:
break the monotony by studying for 7-13 days in another technical university from Europe.
know a new country from a local's perspective.
learn something new from a domain you are interested in.

You get to chose from nanotechnology, artificial intelligence, green energy, 3D printing, game development and other exciting domains.

party and have fun with 25-30 other students from all over Europe.
As always, you only have to pay a maximum of 45 euros for a BEST course and the academic part, social part, accommodation and all meals are covered.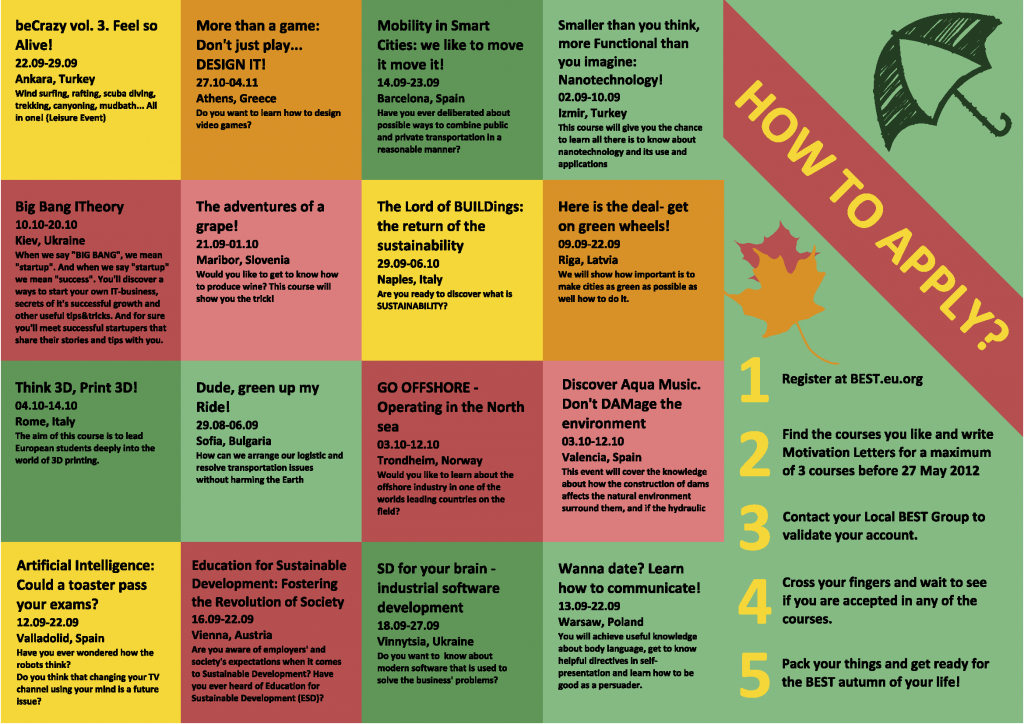 For any questions, do not hesitate to ask us. We are happy to help 🙂