From the 10th to the 21st of August BEST Copenhagen hosted a summer course entitled "The next must think robust" at DTU, concerning the subject of robustness in engineering. 28 students from all over Europe participated, including Loris from Italy. These are his thoughts and reflections on his time in Denmark.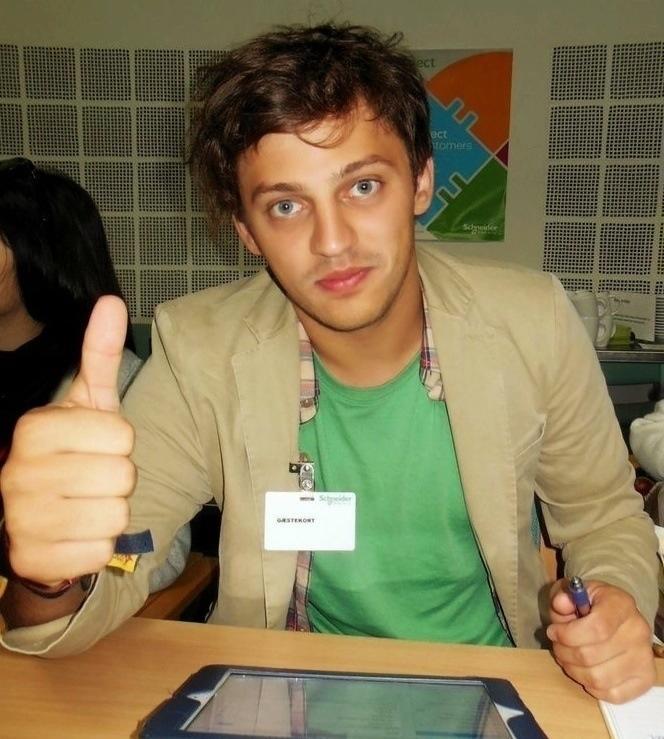 By Loris Mitruti
University of Rome Tor Vergata
Stay Foolish! This is not the famous warning of Steve Jobs but also the feeling that has remained indelibly etched in my soul after the BEST summer course in Copenhagen 2013: "The next must; think robust". This is what I brought home after 12 amazing days from the Local Best Group of DTU København.
Yeah, but let me present myself: I am Loris, from Rome (Italy) and I already had the BEST experience of my life.
Everything started with some numbers in the morning, counting the presence of participants in Copenhagen (Holte) in a traditional Danish cabin full with 22 students from all over Europe. Being there with people that share the same spirit, same enthusiasm in discovering typical local stuff and having the will to find out how to learn abroad in a totally new university system facing new cultures and traditions is the greatest feeling you could have. I pleasantly remember the first time I saw all the participants, we were so distant one to another, but after a lovely Christmas lunch (julefrokost) in a summer evening, hours spent together studying, drinking snaps from Aalborg, partying like Vikings, discovering the city, after an international evening where everybody brought a piece of his country to show to everyone, after dancing, laughing, kayaking, experimenting in Experimentarium, hugging, singing Danish songs in the middle of the street, after a marvelous intense day in Tivoli then back doing cakes around the university campus, after learning how to dance salsa in a Nordic country and eating everyday only typical Danish specialties, we were like brothers. Just after a few hours of this company you would never want to stop, you wouldn't even care about the time or the lack of sleep, you would wake up spontaneously and you would wait inpatient of what was to come.
I understood that sleep is something overrated when your typical day starts with an alarm clock that becomes so violent that you can't help but love it, followed by a but shift within a trip to the university, achieving stunning scenery and enjoy activities that you can't expect but only wonder. But after a few hours you never want to stop. You go back and start over for a party that is difficult to explain to someone who has never been in BEST, where anything can happen. Finding ourselves back at the cabin in a big bed, interlocking lying everywhere, with nothing but something to cover and maybe some chocolate to have some energies back. You realize that the after-party is over when the sun enters the window and the alarm of the new day is about to ring. So after a few hours you can find yourself in Tivoli falling down from 60 m, and eating ice cream till your stomach get rid of it. One day you find yourself in the middle of a forest with people from every country having something to say in every moment, too fast, and the next day you're just trying to sing with a perfectly unknown guy in a famous disco in the middle of Copenhagen. Then you find yourself in Cristiania able to speak danish, but you don't know how. That same night you will sing a song for a broken car without understanding why. Without realizing it starts to really get evolved by the guys, their lives and their dreams, and you find yourself laughing because in some ways it is as if you grew up together. For some of them may happen to really get attached, because after those 12 days of madness the return to his normal life hurts, but I learned in BEST goodbyes doesn't exist, only see you, once discovered how nice is to venture beyond its borders it is difficult to stop. This vacancy exceeded all my expectation. I could use a thousand other words to describe my adventure but I prefer to wish to live it with your eyes, and I am sure you will never regret it!